Newsletter
Cisco shells out for observability
Today: why Cisco just made its biggest acquisition ever, the slot machines at MGM Resorts are once again ready to take your money, and this week's enterprise moves.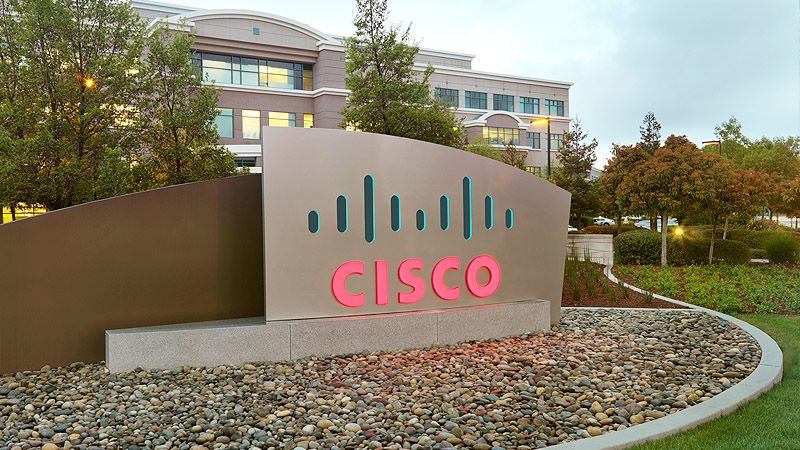 Welcome to Runtime! Today: why Cisco just made its biggest acquisition ever, the slot machines at MGM Resorts are once again ready to take your money, and this week's enterprise moves.
(Was this email forwarded to you? Sign up here to get Runtime each week.)
---
Beats private equity
After a tumultuous few years at Splunk — one of only a few enterprise software companies to see revenue decline in the first year of the pandemic — the company could get a new lease on life under Cisco, which has a large base of customers just starting to modernize their infrastructure.
Cisco paid $28 billion or $157 a share, a 31% premium over the closing price of Splunk's stock on Wednesday, in order to add new categories of software to a company most people still think of as a hardware giant. "Together, we will become one of the largest software companies globally," said Cisco CEO Chuck Robbins on a call with financial analysts after the deal was announced.
Cisco is primarily interested in Splunk's observability business, which is an evolving data-driven discipline that helps companies play a more active role in evaluating the health of their infrastructure.
Splunk also uses that data platform as the basis for a security information and event management service (SIEM) that analysts tracking the deal believe fits well with Cisco's investments in that area.
And given that it's 2023, both companies made sure to point out how well they'd be able to work together helping customers implement AI.
Recently Splunk seemed to have turned its fortunes around after struggling through the early days of the pandemic.
Like a lot of enterprise software companies founded in the early 21st century, Splunk made most of its initial money selling licensed on-premises software to customers who managed their own data centers.
And like many of those companies, it had trouble making the transition to the cloud without disrupting the revenue it was making from those old guard customers.
Splunk also saw its entire product category overturned with the transition from monitoring software to observability software, which launched several new cloud-native startups to define the category and hurt older companies like Splunk and New Relic.
However, following the appointment of Gary Steele as president and CEO last year, Splunk's cloud revenue surged and it started to flirt with breaking even.
With Cisco, Splunk becomes part of a broader portfolio of enterprise products and services that cater to those trailing the cutting edge of infrastructure trends.
While the days in which Cisco was one of the most influential enterprise tech companies in the market are long behind us, it still has a massive customer base and a lot of experience selling tech to the largest companies in the world.
Given that most of the social media jokes about the acquisition news this morning invoked Splunk's pricing strategy (people think it is ridiculously expensive), Cisco has some work ahead of it on that front.
But the whole point of an acquisition like this is to give enterprise salespeople new widgets to sell to existing customers plodding along with the old widgets, and concepts like observability are likely something shiny and new to many of those companies.
---
Viva Las Vegas
MGM Resorts announced Wednesday that it is finally "operating normally" after more than a week of disruption thanks to a cybersecurity attack on its systems, but it's not clear what that actually entails.
You still can't book a hotel room online for the MGM Grand in Las Vegas, and the Associated Press reported that the rewards systems for the casino operator's most valuable customers is also still down. However, MGM said in an FAQ on its web site that "our casino floors are open and welcoming tens of thousands of guests each day" and that guests will be able to use paper tickets with the slot machines instead of cash unless you're at Excalibur, which is otherwise an underrated place to gamble on the Strip.
Now comes the messy part: MGM is still not ready to say whether or not customer data was compromised during the attack, or whether the attack on the largest private employer in Nevada also leaked personal information belonging to its employees. It will likely have to answer those questions sooner rather than later, given that its initial statement to the SEC was pretty limited.
---
Enterprise moves
Aaron Barfoot is the new CFO at Socure, which Bloomberg believes is the prelude to a future IPO for the identity management company.
Mike Mattacola is the new chief business officer at CoreWeave, joining the AI infrastructure startup from fierce rival Lambda Labs, where he was chief operating officer.
---
The Runtime roundup
Salesforce had quite a week: It acquired Airkit.ai for an undisclosed amount, suffered a widespread hours-long outage on Wednesday across several of its services, and had its sustainability claims described as "marketing-led nonsense" by environmental experts.
The effort to fork HashiCorp's Terraform has a new name — OpenTofu — and the backing of the Linux Foundation.
Microsoft 365 Copilot will launch on November 1st, the first major test of its big generative AI push by normal business users.
HPE revamped its organizational structure and created a new Hybrid Cloud group, which will be the new home for its GreenLake infrastructure management software under CTO Fidelma Russo.
Luiz André Barroso, who changed enterprise tech forever with his innovative data-center designs for Google in the days before cloud computing, died at 59 last week, according to Wired.
---
Thanks for reading — see you Saturday!