How We Built It
How Principal Financial decided to go multicloud and build a CDP
For many years financial services companies Principal Financial Group started its transition to the cloud just before the pandemic made the need for modern digital services an existential crisis, and has only accelerated that process since Kathy Kay came on board.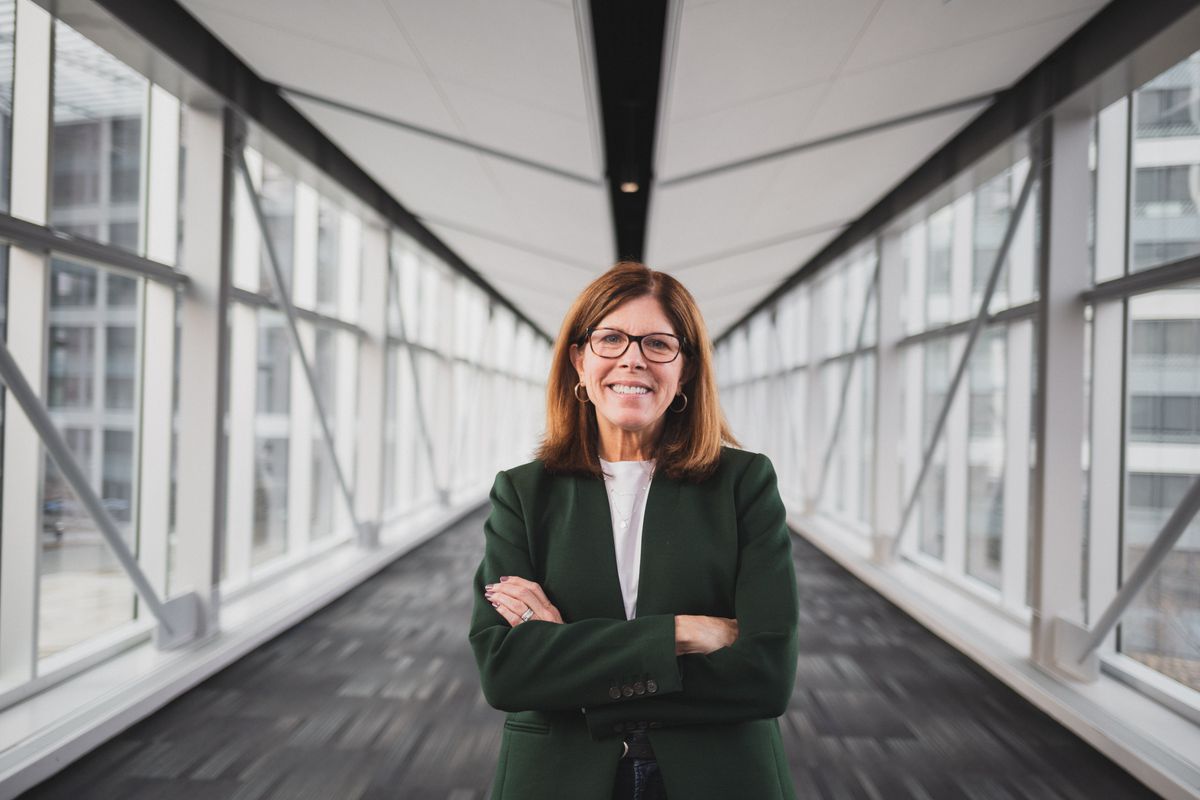 For many years financial services companies dragged their heels along the road to cloud computing, worried about security and reliability. Principal Financial Group was lucky enough to have started its transition just before the pandemic made the need for modern digital services an existential crisis, and has only accelerated that process since Kathy Kay came on board.
Three or four years before the pandemic began, "we did not have experiences that made it easy to serve our customers in (a digital) way," said Kay, executive vice president and CIO for the Iowa-based conglomerate. But around that time the company also realized it had to stop operating as a group of semi-independent divisions geared around products like insurance or retirement investing that each had their own IT strategy, and more like a single company that shared data across those groups and eliminated redundancies.
"We knew we needed to go to the cloud, because a lot of the capabilities from a data and analytics perspective and being able to build more modern applications and solutions, we couldn't do on-prem anymore," she said in a recent interview. Kay joined Principal in May 2020, and while that migration was already under way the company realized at that point that "now we've really got to move faster, because customers are expecting different experiences and to be served differently than we had been."
Principal started its migration to Microsoft Azure in part because it was a longtime Microsoft Office user, but is now pursuing a multicloud strategy. Principal now has more workloads in AWS but is willing to put up with the complexity that comes along with multicloud because it wants to be able to pick and choose the services most attuned to its business needs from each cloud, Kay said.
"The hyperscalers are all trying to build capabilities and some have stronger capabilities than others, but they are constantly improving. Being able to take advantage of that more flexibly has been our mindset," she said.
Blazing a trail
One understandable reason for the slow movement of financial companies to the cloud was the heightened sensitivity around the personal data customers had entrusted those companies to manage. That doesn't include just the balances those customers are checking as they plan for retirement or recover from a devastating loss, but the immense amount of personal and business information tied to those accounts that criminal hackers around the world would love to access.
But Principal, like many other consumer-facing companies, also needed to make sure it had a data strategy for finding new customers and retaining current customers after changes to privacy policies on mobile devices made it harder to get that data from third parties. The need to acquire, store, and manage their own shopping and purchasing data led to a resurgence of interest in customer-data platforms (CDPs) last year, and last year Principal needed to figure out what approach worked best for its business needs.
"While we might have had (customer data) in the past, it was (dispersed) across the company" thanks to the siloed divisions, Kay said. At the same time, Principal was getting better at verifying all the data under its control so "we only have clean data going into the customer data platform," she said.
The company evaluated three or four different CDPs before settling on Salesforce, which the company was already using in other ways, Kay said. At the outset the team in charge of the process was actually considering going in a different direction for its CDP project.
"We were very clear with our teams; let's find the right thing, this is too important," she said. "Just because we have Salesforce doesn't mean you have to use Salesforce. Pick the right solution, and we will support it."
But in the end after weighing its options the company decided to throw a little business in Marc Benioff's direction after realizing the capabilities of its product made the most sense for its needs.
Investing in AI
Principal already had a data analysis and machine learning team when the generative AI craze took hold around the beginning of the year, and rather than setting up a new centralized organization to study its potential impact the company decided to form what Kay called a "study group."
"We had about 70 employees who were passionate about learning," she said, and those folks started generating ideas about how to use the technology both internally and in customer-facing applications. Principal also quickly purchased an enterprise license for GitHub's Copilot after more than 250 engineers expressed interest in using the technology to help them code.
While none of the study group's ideas has made it into a customer-facing product yet some of them are already having an impact for internal tasks such as document analysis and customer support. Like many companies experimenting with generative AI, Principal has set up guardrails for employees to prevent them from leaking data to outside LLMs, and also requires employees to take a training class before they can access those sites.
"We're trying out different things that are showing promise — predominantly internally — and not because we wanted to displace all these people, but it's really (about), how do we give them tools that sort of make them superhuman, to give them capabilities to do deep thinking and take off their plate some of these things that are just time consuming?" Kay said. She's expecting to detail the company's progress and propose additional internal uses for generative AI at a board meeting next month.