Newsletter
The race for an Nvidia alternative
Today: Why it's going to take a village to catch up to Nvidia in AI, the MGM Resorts hacking disaster enters its second week, and the latest funding rounds in enterprise tech.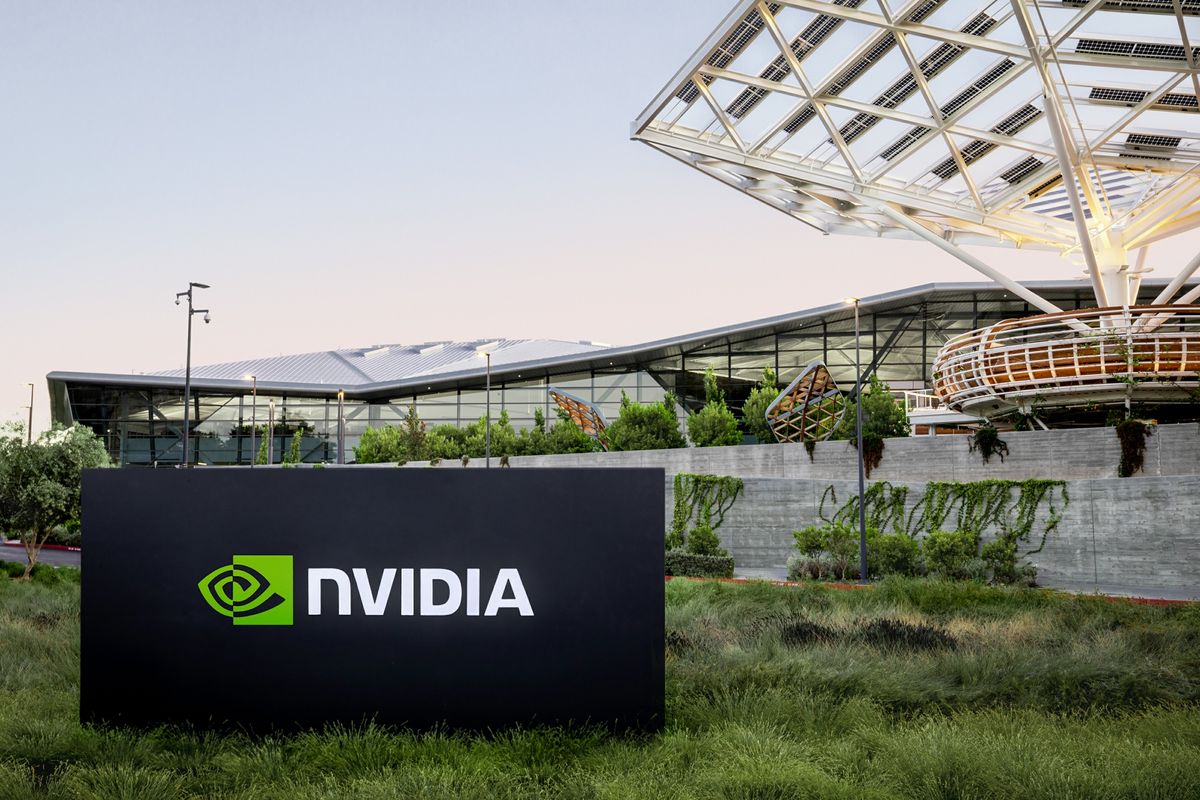 Welcome to Runtime! Today: Why it's going to take a village to catch up to Nvidia in AI, the MGM Resorts hacking disaster enters its second week, and the latest funding rounds in enterprise tech.
(Was this email forwarded to you? Sign up here to get Runtime each week.)
---
One is the wealthiest number
As Nvidia continues to rake in money from cloud providers and enterprises desperate to get their hands on its AI chips, enterprise tech is starting to grumble about its dominant role in the generative AI boom. Nvidia earned that position, but there are a lot of companies that would like to see some competition in the market.
Such wishes are easier dreamed than realized: Not only are Nvidia's chips quite powerful, a generation of AI software has been written around its CUDA programming model. It's going to take advances on both fronts to erase Nvidia's advantage.
But on Tuesday the Linux Foundation unveiled a new proposal for what Kelsey Hightower called "an open source competitor to Nvidia's CUDA platform."
The Unified Acceleration Foundation is a new group founded by members of Arm, Fujitsu, Google Cloud, Imagination Technologies, Intel, Qualcomm, and Samsung, among others.
The group's goal is to "define a vendor neutral way to develop software for heterogeneous architectures by embracing neutrality and independence," wrote Rod Burns, vice president of ecosystem at Intel's Codeplay Software and chair of the group, in a blog post.
By "heterogeneous architectures," Burns was referring to the combo of CPUs for general-purpose computing and GPUs for AI computing that will live side-by-side in nearly all the data centers of the future.
And by "vendor neutral," he meant, "not controlled by Nvidia."
Nvidia smartly realized almost two decades ago that software developers, used to working with CPUs, would need help exploiting the unique capabilities of GPUs.
CUDA provides a toolkit for working with its GPUs, including libraries of existing code and a runtime.
The UXL Foundation plans to expand the work done by the OneAPI initiative, which was also pushed by Intel, to develop a set of tools and specifications for developers working across different types of GPUs, including Nvidia's.
"... there is an expectation that specialized processors specifically designed for the latest workloads, like AI, will require a standards based software stack in the coming years," Burns wrote.
It's no surprise that Intel is heavily involved in the effort to build a CUDA competitor, given how badly it has flubbed two of the most recent major transitions in computing architecture: the shift to mobile and the rise of GPU-powered AI.
The company is holding its Intel Innovation conference this week in San Jose, and CEO Pat Gelsinger spent much of his keynote address Tuesday morning talking about AI.
Intel announced that Stability.ai is using 4,000 of its Gaudi2 AI chips, which is reasonably competitive with Nvidia's H100 for some tasks.
But after several years of delays and false starts, Gelsigner's reassurance that its manufacturing schedule is on track was the biggest development of the day, as The Next Platform put it.
Nvidia isn't standing still as these alternatives start to develop, and has its own designs on the data-center CPU market.
But there will be a receptive audience for efforts like the UXL Foundation, especially among the cloud providers.
They just spent the last decade living under Intel's thumb to get their server chips, and can't be thrilled by Nvidia's strategy of seeding startup cloud providers with its coveted H100s.
---
Cashing out
Okta confirmed Monday that the group behind the devastating hack of MGM Resorts was able to gain control of MGM's installation of its directory tool by using social-engineering techniques, forcing MGM to shut down those servers.
MGM is still struggling to recover from the attack, which forced it to shut down multiple systems and is reportedly costing it $8.4 million a day in lost gaming revenue. The group not only got control of the Okta servers used by MGM to authenticate employees, it installed its own directory of privileged users that has allowed it to retain some control over MGM's network.
The same method was used to attack Caesars Entertainment, which paid a ransom to regain control of its infrastructure, and three other companies, Okta told Reuters. Okta told customers last month that it was seeing a rise in social-engineering attacks — which attempt to trick victims into giving up login details — designed at getting control of its software, which is used fairly extensively to manage employee logins and network permissions.
---
Enterprise funding
Cato Networks raised $238 million in new funding, which values the cloud networking security company at $3 billion.
Writer landed $100 million in Series B funding, which values the company between $500 million and $750 million as it develops a series of generative AI text assistants for vertical markets.
HiddenLayer raised $50 million in Series B funding for its cybersecurity software designed to detect attacks against AI applications.
Linear raised $35 million in Series B funding as it attempts to develop an alternative software development tool to GitHub.
Tabular scored $26 million in new funding to allow the creators of the open-source Apache Iceberg data storage software to build out a commercial service around the project.
Alcion raised $21 million in Series A funding led by Veeam, which acquired the last startup run by its founders, to further develop its new backup service designed for Microsoft 365.
---
The Runtime roundup
Crowdstrike acquired Bionic.ai, a cloud security startup, for $350 million according to Techcrunch.
Microsoft AI researchers accidentally leaked terabytes of sensitive information by leaving an Azure storage bucket open, and it sounds like employees are about to go through some serious document-handling training.
Ahead of Intel's event, AMD launched the latest generation of its Epyc server processors, pitching them as best suited for energy-efficient "intelligent edge" applications, according to CRN.
MariaDB, creators of the Business Source License, received an unsolicited takeover proposal after warning investors earlier this year it was running out of cash.
Salesforce is trying to rehire former executives as it attempts to stabilize its business following a challenging year, and yes, there is a special custom stuffed animal involved.
---
Thanks for reading — see you Thursday!