Newsletter
The year of the AI preview
Today: Google Cloud hosted its first in-person conference since before the pandemic, and guess what it talked about, ChatGPT comes to the enterprise, and this week in enterprise tech funding.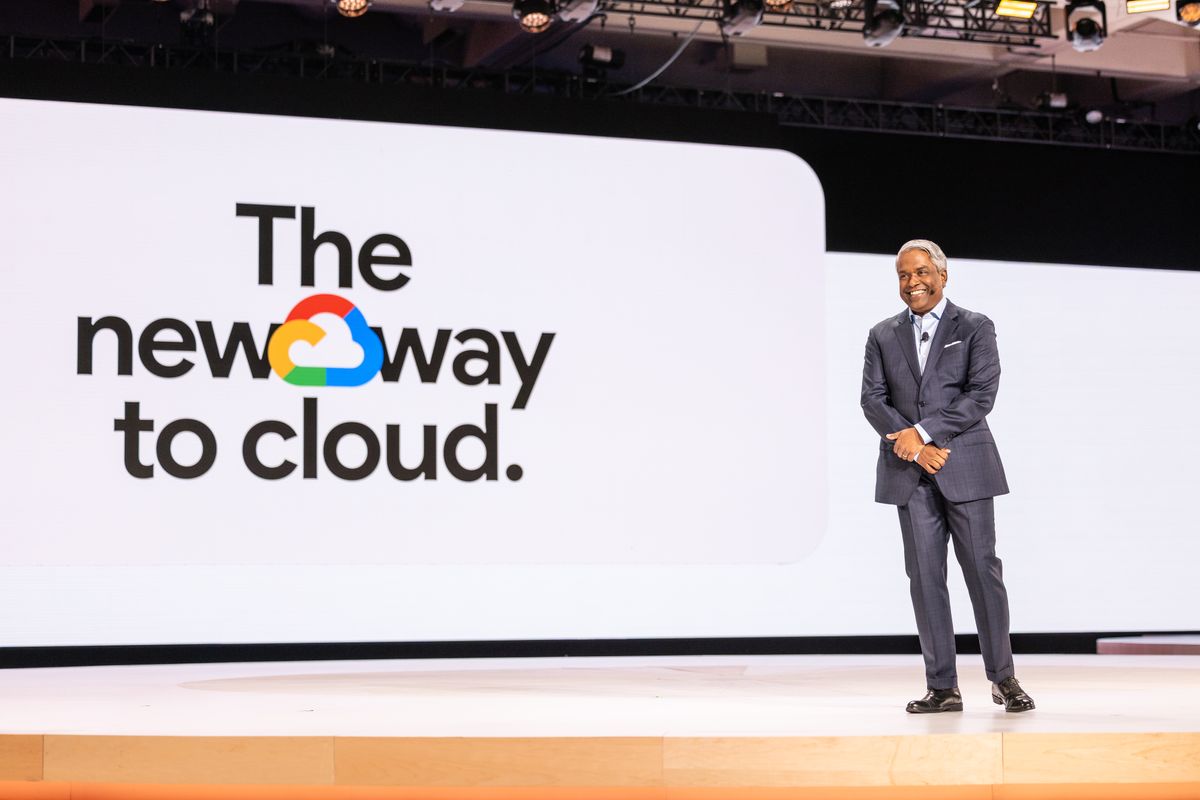 Welcome to Runtime! Today: Google Cloud hosted its first in-person conference since before the pandemic, and guess what it talked about, ChatGPT comes to the enterprise, and this week in enterprise tech funding.
(Was this email forwarded to you? Sign up here to get Runtime each week.)
---
Coming soon
It seems like the only thing anyone in enterprise tech has been able to talk about in 2023, and it's still not really here. The generative AI technologies introduced by OpenAI last year altered the product roadmaps of the Big Three cloud providers but it's clear that it will be a while still before the average enterprise customer embraces the GenAI lifestyle.
That was one of the impressions from Google Cloud Next Tuesday, the first major in-person event that Alphabet's cloud division has hosted since 2019. That was also the first year Thomas Kurian left Oracle and joined Google to make it into an enterprise-focused vendor, and while it still trails AWS and Microsoft in market share it's growing faster than either of them.
Kurian and a parade of presenters focused almost entirely on enterprise-focused generative AI products and services over the course of several announcements Tuesday. "We believe that making AI helpful for everyone is the most important way we'll deliver on our mission in the next decade," said Sundar Pichai, Alphabet's CEO, in kicking off the morning session.
Nvidia CEO Jensen Huang joined Kurian on stage to announce that next month Google Cloud customers will have general access to its H100 chips, the hottest commodity in tech this year.
But Google also announced a new version of its Cloud TPU chips, which compete with Nvidia for AI and which it promised offer "the cost-efficiency and performance required for medium- and large-scale training and inference."
The Vertex AI developer platform now offers Meta's Llama 2 and Falcon LLM, and later this year Google customers will also be able to tap into Anthrophic's Claude2.
Google also showed off a first-of-its-kind digital watermarking service that "provides customers with a scalable approach to creating and identifying AI-generated images responsibly," Google said.
And it demonstrated how its Duet AI for Google Cloud service could help administrators react to application-error alerts and fix problems more quickly than ever before.
But a lot of the more compelling services Google discussed today, such as the digital watermarking and the Duet AI services, won't be available to most of its customers until later this year, at best.
Duet AI for Google Workspace was announced as "generally available" for an extra $30 a month (the same price as Microsoft's Copilot) but interested customers must register with Google first for a 14-day "no-cost trial."
Most of the Duet AI for Cloud demonstrations were also for services that customers won't be able to get their hands on until later this year.
This isn't unusual for enterprise cloud services, which often roll out region-by-region to ensure stability; many of Microsoft's OpenAI-related announcements this year were also released as previews or betas.
But the gap between announcements and availability also allows vendors to work with a motivated focus group of customers who can help them improve products that might not be fully baked.
Still, it's just another sign that the generative AI revolution is going to evolve slowly, as Microsoft investors were disappointed to learn last month. Just before Kurian took the stage the New York Times published a deep dive on the uneasiness that a lot of potential enterprise customers have with this emerging technology..
"Our generative AI products are delivering real results in every single discipline," said Kurian, which sounds reasonable but also elides the fact that Google wasn't really working on generative AI products until a reset-the-company moment late last year.
Kurian and his fellow presenters also spent a lot of time reassuring current and potential customers that it won't use their sensitive corporate data to improve their generative AI services.
"When you train, fine-tune or serve your models with Vertex AI, with private documents, or data from your SaaS applications or your proprietary databases, you are not exposing that data to the general foundation models to Google's consumer services, other customers or the internet," Kurian declared.
It might frustrate those who hoped generative AI technology would jump-start enterprise tech spending coming off a lean year. but as noted last week, change comes slowly to the enterprise.
---
Remember us?
One day before Google's big party, OpenAI confirmed its intentions to offer an enterprise service of its own for companies looking to use ChatGPT in their own products as well as for internal communication.
ChatGPT Enterprise "offers enterprise-grade security and privacy, unlimited higher-speed GPT-4 access, longer context windows for processing longer inputs, advanced data analysis capabilities, customization options, and much more," OpenAI announced Monday. Pricing was not disclosed, but the new service will be an interesting sign in the evolution of business-focused generative AI.
It's pretty simple: Do enterprises want to buy generative AI services from the company that brought it to life, or do they want to stick with the cloud vendor they're already committed to for a large part of their technology budget? We might get an answer by the time Google Cloud Next 2024 rolls around.
---
Enterprise funding
Apollo.io landed $100 million in new funding led by Bain Capital Ventures, valuing the Salesforce challenger at $1.6 billion.
Modular raised $100 million in new funding to continue the expansion of several AI-oriented platform development tools.
Intenseye is expected to raise $65 million in new funding at a valuation of $300 million, according to Forbes.
Rockset scored $44 million in new funding amid a surge in demand for database technology thanks to the generative AI boom.
---
The Runtime roundup
AWS acquired Fig, which developed a wrapper-of-sorts for developers using the command line, according to an announcement that reads like an old-fashioned acquihire.
HPE raised its profit guidance for the year after beating Wall Street's earnings expectations, adding to the mixed signals about any rebound in tech spending.
Customer data platform vendor Klayvio filed for an IPO that should value the company around $5.3 billion, according to The Information.
---
Thanks for reading — see you Thursday!