Newsletter
AWS hits the dog days of summer
Today: AWS growth slows again but execs point to "stabilization," Tenable's CEO lashes out at Microsoft, and this week in enterprise moves.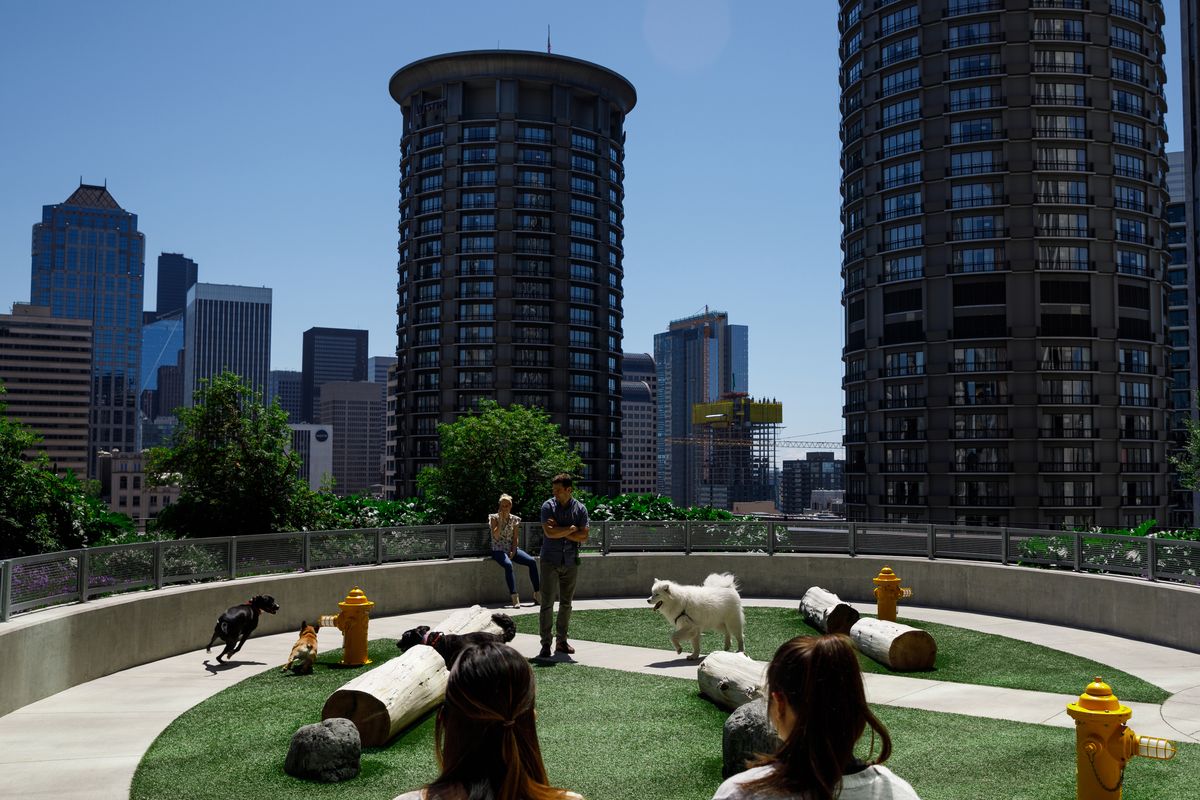 Welcome to Runtime! Today: AWS growth slows again but execs point to "stabilization," Tenable's CEO lashes out at Microsoft, and this week in enterprise moves.
(Was this email forwarded to you? Sign up here to get Runtime each week.)
---
The optimizations are stabilizing
After entering "uncharted territory" earlier this year, Amazon CEO Andy Jassy told investors Thursday that AWS growth rates have likely "stabilized" as its customers reach the end of their quest to find cost savings on the cloud leader's infrastructure. It's far from clear, however, whether AWS will return to the growth rates Jassy enjoyed as CEO of the division before taking over the big role in 2021.
AWS recorded $22.4 billion in revenue during the second quarter of 2023, the company announced Thursday. That's a 12% increase compared to the previous year, the lowest increase since Amazon started breaking out AWS earnings in 2015.
"While customers have continued to optimize during the second quarter, we started seeing more customers shift their focus towards driving innovation and bringing new workloads to the cloud," Jassy said during his prepared remarks to financial analysts after the release of the results.
He cited AWS's investment in Graviton, its custom Arm-based server processor, as playing a key role in helping those customers find lower-cost options within AWS and said 50,000 customers are now running apps on the processor.
CFO Brian Olsavsky declined to provide any guidance for AWS revenue in the third quarter, which will leave Wall Street grumbling under its breath, but said "we're looking forward to the back end of the year in the future."
Jassy devoted a significant portion of his prepared remarks to AWS's role in the generative AI boom, which has forced it to play defense all year.
"It's important to remember that we're in the very early days of the adoption and success of generative AI and the consumer applications (are) only one layer of the opportunity," Jassy said, before later succumbing to the "few steps into a marathon" metaphor that AWS CEO Adam Selipsky has already used too many times this year.
In his view, a lot of companies want to train their own large-language models on their own proprietary data rather than relying on third-party models, and he's optimistic that they'll want to do that training on AWS.
"Remember, the core of AI is data. People want to bring generative AI models to the data, not the other way around," Jassy said.
Amazon stock rose almost 10% in after-hours trading following the release of the results, and it's always a little hard to tell how much of that boost can be attributed to AWS across a company that large.
The question is whether we've seen the beginning of the end of the prolonged weakness in enterprise tech spending that has plagued the sector for nearly a year.
Given that Microsoft told investors last week not to expect a substantial increase in revenue from generative AI investments until the first half of next year, it's reasonable to assume AWS is on a similar, if somewhat delayed trajectory.
Even though Jassy and Olsavsky declined to provide specific guidance, their remarks will be interpreted as a prediction that AWS revenue growth will rebound in the back half of the year.
And if it can't deliver on that rebound, AWS will have officially entered its Day Two era.
---
The limits of shared responsibility
Microsoft's cloud security practices came under fire yet again this week, this time involving allegations that it has sat on fixing a serious cross-tenant vulnerability affecting a banking customer for four months.
Tenable CEO Amit Yoran said Wednesday that Tenable's security researchers privately disclosed a "critical" vulnerability in Azure to Microsoft in March before releasing limited details about the issue last week. But Microsoft only partially fixed the problem, according to Yoran, leaving the banking customer — and other organizations that haven't been informed of the problem — still exposed to any hacker that could find the same vulnerability Tenable did.
"Cloud providers have long espoused the shared responsibility model," Yoran wrote. "That model is irretrievably broken if your cloud vendor doesn't notify you of issues as they arise and apply fixes openly."
A Microsoft spokesperson told CyberScoop that it tries to strike "a delicate balance between timeliness and quality, while ensuring maximized customer protection with minimized customer disruption," but that explanation isn't likely to sit well with customers who are already aware of the multiple cross-tenant vulnerabilities Microsoft has struggled to fix over the past few years.
---
Enterprise moves
Kevin Dallas is the new CEO of EnterpriseDB, coming to the PostgreSQL vendor after a stint as the CEO of Wind River and a long career at Microsoft.
Frederick Lee was named CISO at Reddit, following work in similar roles at Gusto and Square.
Heather McLinden, Zubin Tavaria, and Chad Tindel joined ngrok as chief people officer, chief marketing officer, and field chief technology officer and vice president of worldwide solution architecture, respectively.
Chuck Witten stepped down as co-COO at Dell after two years in that role following "discussions with Chuck and the board of directors about the leadership profile the company needs for its next chapter," according to an internal memo from Michael Dell shared by Witten on LinkedIn.
---
The Runtime roundup
Cloudflare beat Wall Street estimates for revenue and profit during the second quarter thanks to a 31% jump in revenue.
Atlassian also posted results that beat Wall Street expectations and forecast a 26% gain in cloud revenue during its next fiscal year.
HackerOne laid off 12% of its workforce, telling employees it "did not anticipate the degree to which the overall economic situation is affecting us, with smaller companies running out of money and larger ones taking longer to make purchasing decisions."
That wasn't an issue for JFrog, which posted a 24% gain in revenue on the strength of its software development assembly line tools.
Coreweave put up its arsenal of Nvidia GPUs as collateral to secure a new $2.3 billion debt funding round, which is not something you see every day.
Arm servers are taking off in China, which is now home to 40% of the world's servers running the x86 alternative, according to Bernstein.
Salesforce integrated its flagship Sales Cloud into a new service within Slack that will surface Sales Cloud data more directly in the places where many people are typing.
While Azure revenue remains a mystery, Microsoft was happy to disclose specific revenue figures for Dynamics, which competes with Salesforce and grew 16% last year to $5.4 billion.
---
Thanks for reading — see you Saturday!