Newsletter
Microsoft finally drops its custom chips
Today: Why Microsoft is now an enterprise tech chip designer after years of hinting at such plans, AWS goes to K Street, and this week's enterprise moves.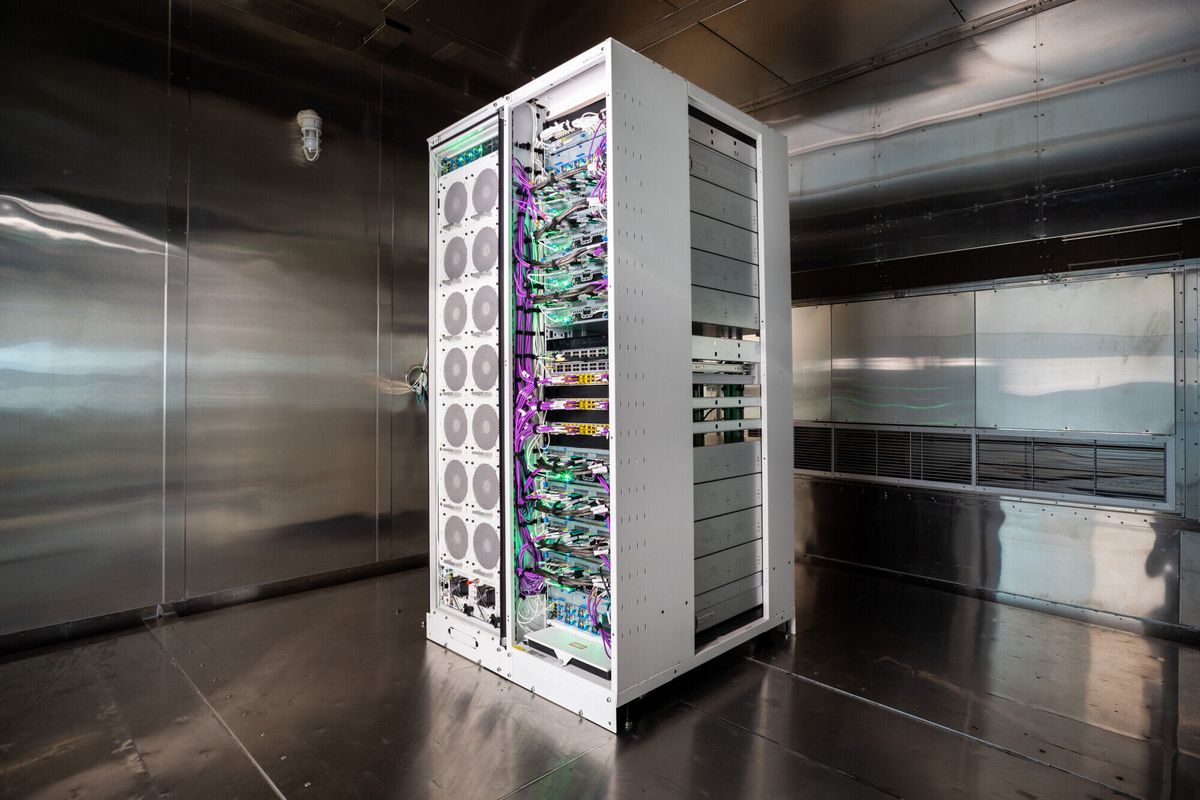 Welcome to Runtime! Today: Why Microsoft is now an enterprise tech chip designer after years of hinting at such plans, AWS goes to K Street, and this week's enterprise moves.
(Was this email forwarded to you? Sign up here to get Runtime each week.)
---
Silicon Sound
More than five years ago, Microsoft CEO Satya Nadella signaled pretty strongly that a company long known as a Software Giant was going to start making its own chips: "If I look at the sophistication with which the margin structure of the cloud business is going to change, it's going to be around how smart are you with silicon," he said. That silicon has now arrived.
Microsoft designed its own chips in the past for Xboxes and some lower-level data-center tasks, but this is its most substantial effort yet in enterprise tech. It unveiled two new custom processors Wednesday at its Ignite conference, an Arm CPU called Cobalt and an AI accelerator called Maia.
Cobalt was designed for general-purpose workloads, and appears to be Microsoft's answer to Graviton, the Arm server chip AWS first introduced nine months after Nadella made the above remarks.
Microsoft didn't want to get into performance comparisons against Graviton, according to The Verge, but said Cobalt will be "up to 40 percent better than what's currently in our data centers that use commercial Arm servers."
That's a reference to Ampere's Arm server chips, which Microsoft rolled out last year.
Arm server chips like Cobalt generally don't deliver as much top-line horsepower as the latest and greater x86 chips from Intel and AMD, but they are far more energy efficient and generally cheaper to run.
Maia was designed for both AI training and inference. That's a different approach than taken by AWS, which offers cloud customers two AI chips with extremely creative names: Trainium for training workloads and Inferentia for inference workloads.
While Microsoft has been at the forefront of the generative AI boom this year, it's well behind its cloud rivals when it comes to offering alternatives to Big Chip. In addition to AWS's efforts, Google has also been designing its own AI chips for years and Ampere has found a footing inside Oracle's cloud.
It's not clear how many cloud customers opt for the custom silicon offered by their providers compared to the traditional products from Intel, AMD, and Nvidia, although AWS has claimed 50,000 customers ("a low single-digit percentage of AWS's total customer base") are using Graviton.
But it's definitely clear that cloud customers working on AI projects are looking for alternatives to Nvidia, which has the best product on the market and prices it accordingly.
Microsoft did not announce a time frame for making Maia available to customers, which is a little surprising given the pace at which AI is evolving.
Cobalt won't be available until some time in 2024, and given that it's been two years since AWS announced a new Graviton generation, it wouldn't be a huge shock to see Graviton 4 unveiled in two weeks at re:Invent 2023.
---
All's fair in the cloud
Believe it or not, Amazon is a prominent backer of the industry groups that are calling shenanigans on Microsoft's licensing practices in Europe and beyond, Bloomberg reported Thursday. It's hoping to persuade governments from choosing Azure for cloud infrastructure services given how heavily they already use Office (sorry, Microsoft 365).
Microsoft has been on the defensive this year in Europe after agreeing to license Microsoft Teams separately from the rest of its workplace productivity suite, and it has faced additional calls to allow its enterprise software customers to run Microsoft software on other clouds without having to pay a substantial premium. It turns out Amazon is funding several "industry associations" that are making those arguments to regulators, although all those associations insist they're free to make their own decisions.
Capitalists complaining that other capitalists are capitalisming too much is one of Runtime's favorite subjects, and there's a long history of such behavior in enterprise software. Google Cloud has been at the forefront of these arguments over the past year or so, and certainly Microsoft is no stranger to lobbying against its foes.
---
Enterprise moves
Denise Dresser is the new CEO of Slack, the third CEO to manage Salesforce's workplace productivity tool in less than a year.
Cassie Capano is the new vice president of people at SnapLogic, joining the application integration provider after several years at Just Eat.
---
The Runtime roundup
A who's who of enterprise tech rivals joined forces with the FinOps Foundation to create a universal specification for tracking cloud spending, a long overdue effort.
Cisco's stock plunged after it issued a weaker-than-expected forecast for the fourth quarter.
Sapeon, a spinoff of South Korea's SK Group, launched a new AI chip alongside some bold performance claims that weren't exactly backed up by details, according to Reuters.
Alibaba no longer plans to spin off its cloud computing division, blaming new U.S. chip export restrictions for creating uncertainty about its path forward.
---
Thanks for reading — Runtime is off all next week for the Thanksgiving holiday — see you Tuesday 11/29 from Las Vegas and AWS re:Invent 2023!
This post was updated 11/20 to clarify how many AWS customers are using Graviton.